Dodge vs. RAM: Knowing the Difference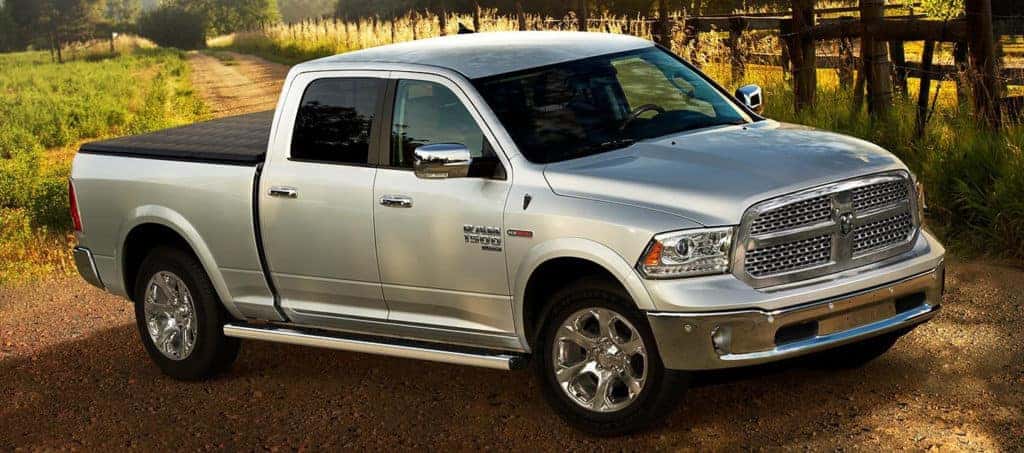 There's a difference between Dodge vs RAM cars. Some people think that RAM is a model of the Dodge brand, but that's no longer true. While Dodge and RAM were once part of the same manufacturer lineup, they are now their own separate brands with their own fleet of vehicles. From the Dodge Charger to the RAM 1500, explore the Dodge history and the RAM pickup trucks and Dodge trucks to see what their differences are.
Dodge History
The Dodge brand has been around since 1900 when Dodge Brothers Company was founded. In 1914, Dodge began producing trucks, and many drivers still enjoy Dodge trucks today. In 1928, Dodge was purchased by Chrysler, but Dodge was still allowed to keep its own unique branding and namesakes. Throughout this ownership, Dodge continued to make cars, trucks, and SUVs, creating a brand that many drivers still love today.
In 1981, Dodge created a full-size light-duty pickup truck known as the Dodge Ram. During this time, the brand name was Dodge and the vehicle name was Ram. This model became one of the most loved pickup truck options on the roads for nearly 30 years. In fact, the Dodge Ram was also joined by the Dodge Dakota, Dodge Ramcharger, and Dodge Ram Van.
Evolution of RAM Trucks
In 2009, the Chrysler group restructured the Dodge brand. During this reboot, the Dodge cars and minivans kept the Dodge brand while the pickup trucks became part of the RAM brand name. When this occurred, both the Dodge Ram and Dodge Dakota models were transformed into the RAM lineup. With this decision, RAM became its own division within the Chrysler corporation. In fact, it even has its own CEO, and starting in 2010, the vehicles lost the Dodge name on all models. Today, you can enjoy a RAM 1500, 2500, or 3500 model, with the new RAM 1500 bringing in impressive performance features.
Find Your Dodge and RAM models at Plaza Chrysler Dodge Jeep Ram Today
Today, both Dodge and RAM have a nice selection of vehicles to choose from, and you can find your favorite model when you visit Plaza Chrysler Dodge Jeep Ram of Orangeburg. No matter if you have your eye on the Dodge Challenger or the Journey, or the RAM 1500, you can find it all at our dealership. We can even help you compare models like the Dodge Journey vs. Kia Sorento. Contact us today to schedule your test drive or to find out more about our financing options.