Dodge vs. RAM: Knowing the Difference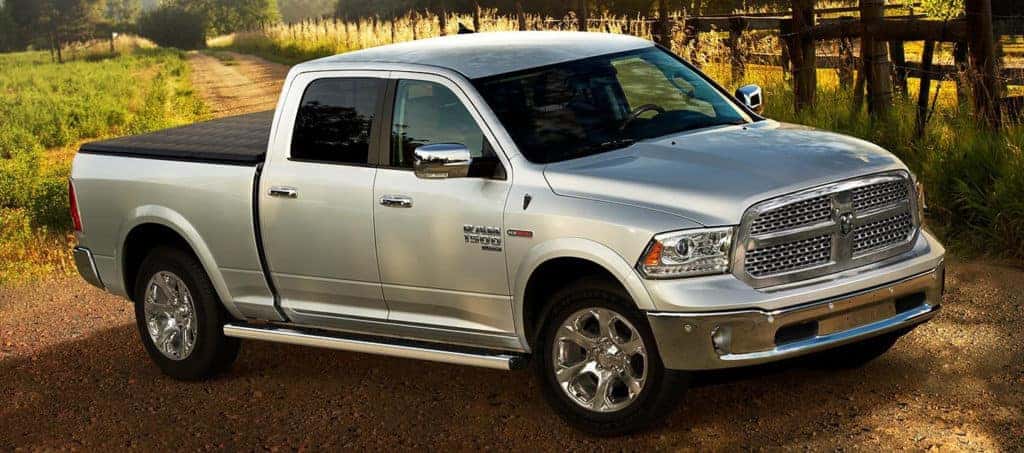 Have you ever found yourself wondering "Is RAM Dodge?" Or, "what is the difference between RAM and Dodge?" Both RAM and Dodge produce their own vehicles now, but in the past, they produced vehicles together under the Dodge name. In 2009 RAM broke off to focus on producing work-ready vans and trucks, while Dodge focused on producing minivans and performance vehicles for Orangeburg families. Today they each have their own fleet of vehicles, but they still share some characteristics with one another. Learn the difference between Dodge vs. RAM with Plaza Chrysler Dodge Jeep Ram of Orangeburg to see what these automakers share and what sets them apart.
A Tale of  Two Automakers
If you're wondering "Does Dodge own RAM?" the answer is no, at least, not anymore. Dodge was founded in 1900 as the Dodge Brothers Company and began producing trucks for the American public in 1914. After many years of successful sales and marketing, Dodge trucks were well known throughout the states for their performance and reliability on work sites.
In 1928 Dodge was purchased by Chrysler, but they were allowed to continue producing vehicles using their unique branding and name. Under Chrysler ownership, Dodge continued to make reliable cars, trucks, and SUVs for American families. Here's where many people begin to get confused when they think of Dodge vs. RAM: In 1981 Dodge designed a full-size, light-duty pickup truck that was called the Dodge Ram. As in, the brand name was Dodge but the vehicle model was named Ram.
The Dodge Ram quickly became one of the most loved pickup trucks on Charleston roads and Dodge continued to produce it for almost 30 years. Following in the success of the Dodge Ram, Dodge went on to produce the Dodge Dakota, the Dodge Ramcharger, and the Dodge Ram Van. Dodge continued producing new generations of Ram trucks for Columbia drivers to enjoy up until 2009, when the parent company of Dodge decided to change the brand's direction and the difference between RAM and Dodge became more apparent.
The Evolution of Dodge RAM Trucks
You may be wondering, "Is RAM still Dodge?" Well, in 2009, the Chrysler company (now Fiat Chrysler Automobiles) restructured the Dodge brand to focus on producing minivans, SUVs, and performance sedans. During this time RAM became part of the brand name and was given its own division in the company. When this happened, the Dodge Ram and Dodge Dakota models were transferred into the RAM lineup, and in 2010 all RAM vehicles replaced the Dodge name and logo with their new RAM name and logo. Today, you can enjoy a RAM 1500, 2500, or 3500 model on your Lexington job site for superior performance and reliability.
Find Dodge and RAM models at Plaza CDJR!
So, to reiterate: Does Dodge own RAM? As you've read above, no, Dodge does not own RAM anymore. Today both Dodge and RAM operate as separate companies with their own lineup of vehicles for Lexington drivers to choose from. You can find your own Dodge or RAM model by browsing our new vehicle inventory and by exploring our online model showroom. Want to schedule a test drive to see how these two brands prioritize their performance engines? Contact us and one of our sales associates will be happy to help you!