How Much Towing Do I Need?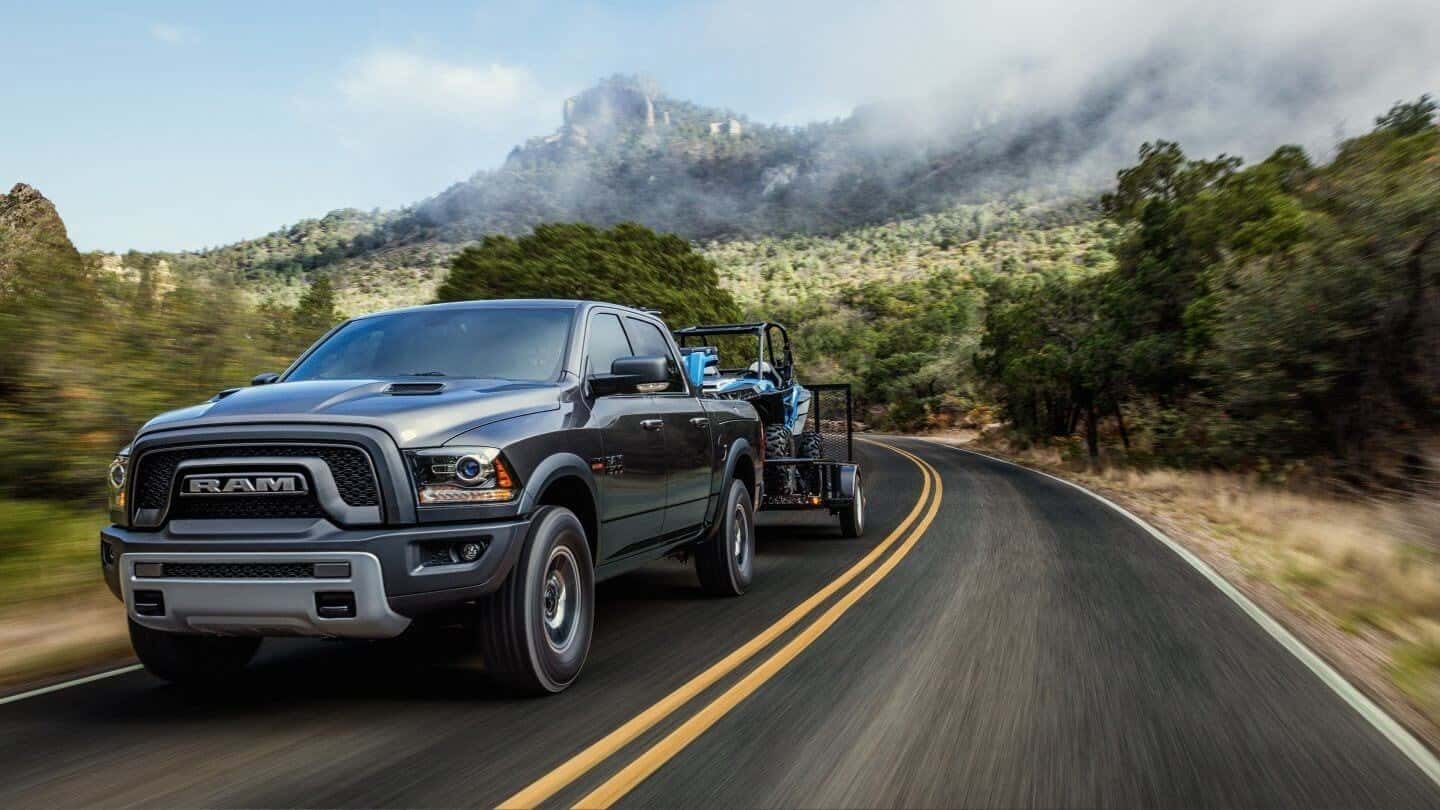 When Columbia and Charleston drivers stop by our showroom looking for a new SUV or a Ram 1500 pickup, they tend to have one thing in common: they want – or need – to be able to tow. Whether they like having the option to haul a trailer, fancy owning a boat in a few years, or need to tow and haul for work, they know Ram trucks and Dodge SUVs are built for power. But how much towing does a person need?
The occasional towing driver might be fine with a base-level Ram 1500 or Dodge SUV.
If you want to tow a boat or haul the 4x4s into the wilderness, you might want to upgrade those models toward towing.
Light Duty
The Ram 1500 is known as a light-duty vehicle compared to other Ram models, but when you compare the Ram towing capacity to its competitors, it has no trouble showing you who the boss is. Whether you opt for the Big Horn, Lone Star, or Tradesman model, Columbia drivers will appreciate the 10,620 pounds of towing capacity that comes with it. This type of towing power allows you to move equipment or other vehicles with ease, making it great for those drivers who want to seek adventure or get some heavy lifting done on the jobsite.
Heavy Duty
If you believe you need more than 10,000 pounds of towing capacity, you're moving into the heavy duty models, which include the Ram 2500 and Ram 3500. The Ram 2500 models kick the towing capacity up a bit, with the Tradesman coming in at 17,980 pounds and the SLT delivering 17,600 pounds. If you still need more, the Ram 3500 SLT offers 22,520 to 31,170 pounds of towing capacity while the Tradesman offers 22,550 to 31,210 pounds of towing capacity. All this is a solid investment for those drivers who need to haul more than just a second vehicle around Charleston.
Choose Yours at Plaza Chrysler Dodge Jeep Ram of Orangeburg
If towing is important for you, find the Ram model you need at Plaza Chrysler Dodge Jeep Ram of Orangeburg, located at 2801 St. Matthews Rd in Orangeburg, SC today, or contact us at 803-426-3137 to learn more about our available inventory. Check out the differences between the 1500, 2500, and 3500 to decide which is right for you!